Matthew Drange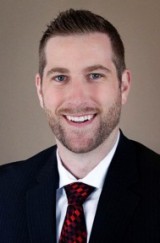 Email
-
Agent
I was born and raised in Billings, and being a lifelong Montanan gives me great pride in my city and this wonderful state I have always called home. Coming from an incredibly hard-working family has instilled a work ethic in me that I am so excited to bring to Streeter Brothers Insurance. I came on board with Streeter Brothers Insurance March 1, 2018 and could not be more thrilled for the opportunity. I am looking forward to being part of a locally owned company that will move into its second CENTURY in 2022.
Being a licensed agent holding property, casualty, life, and health licenses since 2011 has afforded me the opportunity to learn many aspects of insurance. That knowledge coupled with my history of working in customer relationship related fields has made the insurance industry a perfect fit. I take great joy in being able to teach new and existing clients the importance of their insurance coverages. The protection of a family's financial outlook, both present and future is what drives me to excel in this industry.
"My why" is my family. I married my wife Ashley is 2011 and it has been a whirlwind since! We have been blessed with 3 wonderful children that bring a light to every single day. Family is what makes the world go round if you ask me and I could not have been blessed with a better one!
Being able to spend quality time with my family is a large piece of any of my off time, sharing my love of sports and cars, especially with my son. Any time spent on a golf course, ski hill, or any other athletic activity is greatly enjoyed (3 kids can put a halt to that!). I also love carpentry and working on any building projects.